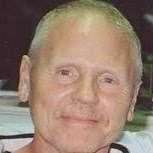 This is the About page for the Antenna Tips website!
Hi! My name is David, and I am the new owner here at AntennaTips. You might be asking what this blog is all about? I've been tinkering with television technology for years. And like you, I have tried almost every brand of antenna. I got tired of paying exuberant monthly cable subscriptions. And I wasn't getting my money's worth. 
I've also done a lot of DIY antenna installation. I am an antenna enthusiast, but I also consider myself a seasoned DIYer. Ask me anything about antennas; I will gladly help you out. Whether you have wired antennas or periodic antennas,  I can help you out. And If you're looking for the best antenna for your FM radio, you'll be happy you came to the right person!
I know how frustrating it can be to come home from work and not have a decent channel to watch. After all, you're paying expensive monthly fees. So you could at least watch your favorite football game. Oh, but no. Even your cable subs won't be able to provide you with that.
So, 15 years ago,  I ditched my monthly subs. And I discovered how you could get clear signals without it. I may not have a bachelor's degree in technology, but I can tell what works and what doesn't. I might not be able to offer a diploma. But I can offer my 15 years' worth of experience. I have been experimenting with hardware and software relevant to TV and its technology.  
Like you, I've been a frustrated cable subscriber too. And I'll tell you this with confidence. You don't need one to watch clear HD channels! And I am here to help you. Trust me; it's going to change your life.