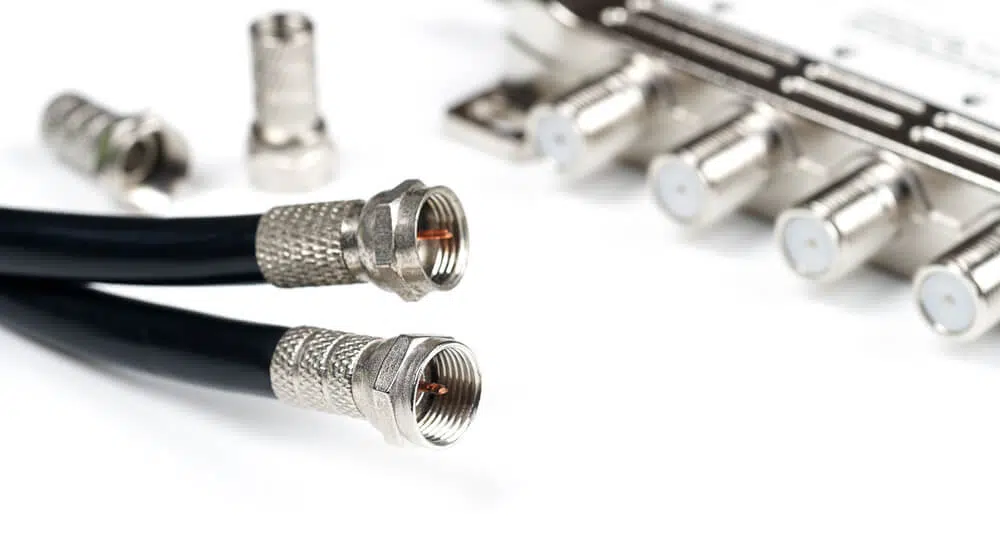 Get the best Coaxial Cable for TV Antenna if you want to avoid the following: Are you tired of watching your favorite shows with pixelated images? Not to mention, distorted sounds can add up to a less than pleasurable viewing experience. 
The good news is that you don't need a technician to sort things out for you. You need a coaxial cable to hook up to our TV antenna. The best coaxial cables can help your TV get a better signal. 
They can be intimidating, and you might think that it's hard to install, but not if you're going to get high-quality cables. We are listing the best brands you can use for your TV antennas so you don't have to settle for a less than pleasurable TV experience.
In a Hurry? Check Our Top 3 Picks
Our Top Picks for the Best Coaxial Cables for TV Antenna
Make the most of your newly installed TV antenna with these coaxial cables. Say goodbye to blurry pictures and distorted sounds. 
1. Mediabridge -Best Coaxial Cable for HDTV Antenna
This coaxial cable can block interference better than the regular brand.
Mediabridge is triple shielded for maximum protection against electromagnetic interference. It has 3 layers of material-aluminum foil shielding, aluminum mylar shielding, and braided aluminum heavy shielding. These aluminum layers are encased in a soft PVC cable jacket.
In addition, Mediabridge is made with removable EZ grip caps. Thus, you'd find it easy to install. It has F male connectors, Tri-shield CL2 RG6. if you previously had issues screwing the ends of the cable to the back of the TV, the EZ grip caps won't give you a hard time. 
It's quite versatile and can be installed both indoors and outdoors. And since it is UL rated, it can be safely installed inside the walls.
As for the shipment, it comes neatly packed in a compact box. 
Features
UL rated
Indoor or outdoor use
Nickel-plated F-type connectors
250 ft
Why you should buy this cable
The EX grip caps make this cable so easy to use. It also gets rid of interference efficiently.
2. Amazon Basics – Best Value Coaxial Cable for TV Antenna
This coaxial cable is an all-rounder. You can use it to connect to your devices with F ports.
High-quality coaxial cables can rip a hole in your budget. So you'd be happy to hear that Amazon basics coaxial cable performed at par with other expensive brands. But these come with a very affordable price tag. These cables are CL2 rated; thus, you can be assured of high quality.
And it can be safely used indoors, outdoors, and in for wall installations. This might be your go-to coaxial cable. It can connect to any device with F ports. It's pretty easy to install too. 
It can block both electromagnetic and RF interference. Thus, giving you clearer pictures and crisp sounds. 
Features
Compatible with TV, modem, and other devices with F ports
75 OHM RG6 coaxial A/V cable with 2 nickel-plated F-type male connectors
 For indoor and outdoor applications
2 removable EZ grip cps
Triple shielding
One year warranty
Why you should buy this cable
It's affordable, and it works similar to other expensive bands
3. Southwire 56918443 – Best Coaxial Cable for Satellites
 This is a heavy-duty coaxial cable with a well-manufactured quad shielding.
If you want great quality HDTV signals, you've got to switch to Southwire. This cable means serious business. Everything about this coaxial cable is impressive. But make sure to pair it with good conductors so that you're going to maximize its potential.
It consists of 4 shields or layers, and the center is solid copper. 
Features
Frequency sweep 3Ghz
Compatible with TVs
Made in the USA
Why you should buy this cable
It's a heavy-duty coaxial cable that can give you a clear HDTV signal.
4. Phat Satellite International – Best Versatile Coaxial Cable for TV Antenna
This coaxial cable is rather versatile and multipurpose.
You can use this coaxial cable for a lot of devices. From televisions, cable modems, satellite receivers, and off-air antennas stand other F-female-equipped devices; it's very versatile.
It can also be used indoors and outdoors. It can efficiently deter RF and electromagnetic interference for clear HD viewing. This cable is made of pure brass; hence it's heavy-duty and durable.
Also, this cable is long enough to reach where you need to. And that's at a reasonable price.
Features
Connects to F-female equipped devices
Made from Shielded RG6 coaxial cable 
For indoor and outdoor applications
75 ohm
50 ft long
100% brass continuous grounded compression male F- connectors
Why you should buy this antenna
It's durable, high quality, and quite long at a reasonable price.
5. Antop – Best Coaxial Cable for Easy Setup
The Antop coaxial cable may be the easiest cable to install! 
It's very easy to install this Antop cable. You connect one end to the F-type jack audio and the other to the TV or HDTV. So you can go back to your favorite movies, you couch potato.
It gives great reception, so you no longer have to be irked by pixelated images. Moreover, this cable has an aluminum shield that makes this cable durable and heavy-duty. And the connectors are also heavy duty.
Features
15 ft long
Double shielded
Connects devices with RG6 F-type coaxial (RG6 F-pin coaxial) port
PVC jacket RG6
Why you should buy this cable
It's very easy to install; you don't even need to be a DIYer to do so.
6. COMMSCOPE – Best Coaxial Cable for Internet
Boasting 500 ft in length, the COMMSCOPE coaxial cable is best for your internet installation.
If you need a longer cable for your internet installation, COMMSCOPE is the best you can find on the market. 
It's also multipurpose and versatile and can be used for various applications such as HD over-the-air antenna, Direct TV/dish networks, and other satellites. It's also ideal for short wave antenna usage, HD digital cable TV, cellular boost antenna, and TV/video applications.
It's also sunlight resistant and quite durable. And it's also nicely insulated with a high-quality copper-clad steel wire core. It's extremely durable and flexible as well. So you're sure that it will last for quite a time. 
Features
500 ft
UL ETL rated
 Made in the USA
 Black PVC flame retardant jacket
18AWG copper-clad conductor
75 Ohm swept tested
Why you should buy this cable
It's a long, heavy-duty, high-quality cable you can use for many applications.
7. GTOTd – Best for Small Modems
This 4 ft long coaxial cable is perfect for small modems.
If you need a shorter cable that's heavy-duty, the GTOTd is your best bet. It makes up for a neat and fuss-free installation for small modems. 
As for the connectors, both ends are threaded, so you can be assured both are durable and heavy-duty. The nickel F-type connector is very nice and thick. And there isn't any loss in speed.
The GTOTd can also be used for various applications, but it has one Achilles heel- it's not that suitable for internet installation. 
It's quite easy to connect it to your TV. And you'll enjoy clear viewing with no interference. The extra shielding of this cable added up to the sharpness of the reception. So you'll view everything crystal clear. 
Features
4 ft in length
UL rated
75 OHM RG6 coaxial A/V cable with 2 nickel-plated F-type male connectors
For indoor and outdoor applications
3 layers of aluminum shielding
Why you should buy this cable
This has the perfect length for your small modem
8. KabelDirekt Digital – Best Coaxial Cable for 4K
This coaxial cable features F-type connectors that are ideal for satellite television receivers, VCRs, cable boxes, antenna connectors, cable modems, and digital router 
It has gold-coated connectors making it corrosion resistant. So it's very well shielded from the elements, making it more efficient in deterring interference. And the all-metal components are shielded with a copper plate. And since copper is oxygen-free, this made it more durable. And it can receive a crystal clear signal for your 4K HD viewing.
Apart from durable connectors, these are also very easy to run. So the installation is pretty easy too. It's durable, has a substantial weight, and can be flexible. So it's easy to store and coil up in a box. 
Features
20 ft in length
F Pin to F pin
24 k gold plated connectors
36 months manufacturer warranty
Why you should buy this cable
It's a durable cable with corrosion-resistant and oxygen-free connectors. And this makes it more efficient in receiving clear signals.
9. Cable matters – Best Coaxial Cable for HDTV
You'll get more bang for your buck with this 3 pack of versatile coaxial cables.
And since it comes in short sizes, it's applicable for small modems or whenever you need to connect a gadget to a modem. So you don't have to be bothered about cutting cords. The length is perfect for your HDTV connection.
It's also RG6 rated, so it can be applicable for many major connections too. It also comes in various lengths, so you can choose one that perfectly fits your needs.
Features
3 ft in length
UL rated
Quad shielded
 RG6 rated
Type F connectors
Comes in a pack of three
Four layers of aluminum shield
PVC jacket
Why you should buy this cable
It's the perfect length for your HDTV installation.
10. Ultra clarity cables -Best Coaxial Cable for TV Antenna
These cables are eye candy and work perfectly for your TV antenna.
These white cables with gold-plated connectors will make your setup pretty and your TV viewing clearer. 
The connectors are gold plated, so it's durable and corrosion-resistant. It also helps eliminate interference so you can enjoy your weekend movie marathons. 
It also performs poorly and can be used for home and the office. And it's a stylish cable that fits a modem office too.  
Features
6 ft in length
Works with TV, PC, Router, Modem, and speaker connection
UL rated for in-wall use
Triple Shielded RG6 c
Gold plated connectors
Why you should buy this cable
It's stylish and has gold-plated connectors that eliminate interference.
Factors to Consider when Buying the Best Coaxial Cable for TV Antenna (A Buying Guide)
1. Versatility
The best coaxial cable is versatile and multipurpose. You should be able to use it for multiple applications. And it helps a lot if it's compatible with F port devices such as TV, modems, and satellites.
And look for cables that can be used for indoor and outdoor applications. It can give you more value for your money. And when looking for a versatile cable, it should have a PVC covering that makes it resistant to heat and the elements.
2. Easy to set up
No one wants a cable that's such a fuss to set up. So go for one that allows for easy installation. And easy grip connectors will make your life easier too.
3. Quality
High-quality cables have well-made connectors and should be durable. These cables should also be flexible and have a PVC covering to protect the copper wires from corrosion. A good quality connector will also help enhance the capacity of the cables to receive clear signals. 
4. Length 
Cables come in a variety of lengths. Though you can always cut the cable shorter, this would entail additional work. So it's best to get the proper length for your installation needs. 
Why Use a Coaxial Antenna Cable
Of all the cables that you can use for your HDTV antennas and internet, why use a coaxial cable?
Here are several reasons why.
1. They are easier to install
Regardless of the length and size of the coaxial cable, it's easy to install. You just need simple hand tools. And you only have to deal with a single conductor. And even if you aren't a seasoned DIYer, you can see what you're working on. 
Coaxial cables can also be easily split, even for home use. 
2. Can provide power
Since coaxial cables are metallic, they are good conductors. Thus, they can also provide power in case of outages.
3. Flexible and durable
Coaxial cables can take up a beating. They are resistant to cutting, crushing, and abuse. 
4. More bandwidth
With a broader bandwidth, coaxial cables can support more variety of services.
5. Insulated
The best coaxial cables are insulated. And the best brands even have triple insulation. And this makes it better to eliminate interference, both RF and electromagnetic ones. 
6. Speed
The copper wires under the PVC coating can help transmit data faster. 
7. Amplification
Since coaxial cables are wider and have more space between them, this eliminates noise interference.
8. Versatile
Coaxial cables can be used for both analog and digital transmissions. Thus, they can be used for various devices and gadgets.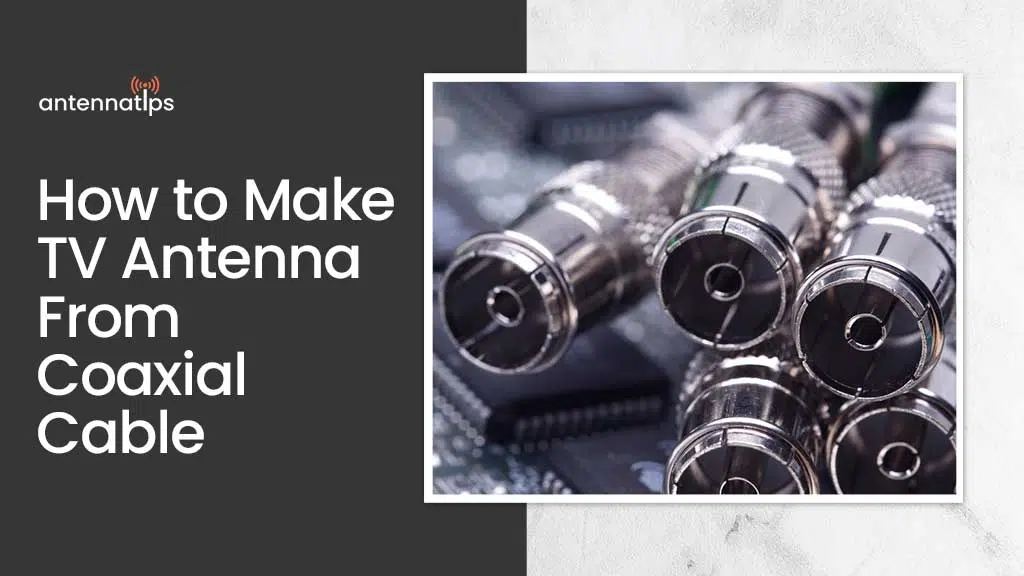 Coaxial Cable Types
These coaxial cables are made from copper, silver, aluminum, or steel. This type is often larger and ideal for high-strength signal transmission. 
From the name itself, these cables can move more freely. It's made of a metal inner conductor surrounded by a dielectric. It's also covered with a PVC jacket to protect it from the elements and the weather. Also, this type of coaxial cable is the most common. And these are the ones used in home installations.
This cable is made of a solid copper outer sheath with a dielectric of PTFE. These types of cables can enhance high-frequency performance.
Instead of a copper outer sheath, it uses a flexible outer sheath. It's often used to lay out a design for cable prototypes.
It makes use of a solid copper outer sheath. It's great for higher frequencies, but the downside is, that they aren't that flexible.
You may also like: Best TV Antenna Amplifiers
Twin axial cable reduces cable loss and is ideal for low-frequency digital and video applications.
This cable has an additional copper braid. It can deter interference better and provide broader bandwidth, but they are more expensive. 
FAQs
What is a coaxial cable?
Coaxial cables are used to transmit and convey data, video, and voice communications. It's widely used in both homes and office spaces. They have an inner conductor surrounded by an insulation layer. And it's covered with conductive shielding. 
What's the difference between male and female connectors?
Male connectors have a wire sticking out, while female connectors have space for the center wire to stick into. You need both connectors of the same type to be able to establish a connection, hence the name.
Which is better, fiber or coaxial cables?
That depends on where you'll be using it. Fiber cables are ideal for longer distances as the fiber cables prevent loss in long ranges. But they are suited for professional use and harder to install. Coaxial cables, on the other hand, are suited for shorter ranges and are easy to install. That's why they are mostly used in homes. 
Conclusion
The couch potato in you would really be pleased with the best coaxial cable for TV antenna. Now you no longer have to settle with blurry pictures and patchy sounds. The best brands can elevate your viewing experience without a cable subscription.